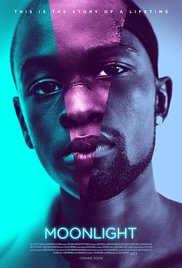 Robert McKee's WORKS / DOESN'T WORK Film Review:
Moonlight (2016) | Written and Directed by Barry Jenkins
McKee Says: It Works (
Spoiler Alert!

)
SUBJECT MATTER:
One of the most startling breakthroughs a writer ever makes is her discovery of a story's true subject matter. She sets out to create one kind of telling, only to hear the voice of a very different tale pleading to be told. MOONLIGHT is a perfect example. It seems to weave a Social Drama around an Education Plot, but, in fact, a third storyline drives the film.
The genre of traditional Black Cinema is Social Drama—dramatizations of poverty, broken homes, drugs, racism—those persistent cruelties that never find a cure. MOONLIGHT ingeniously shifts these injustices from foreground to background. The film implies social crises but only uses them to tone the atmosphere and set the story's world.
At first glance, MOONLIGHT seems to tell the coming-out story of Chiron (played by three different actors). The character evolves along an Education Plot that arcs him from confusion about his sexual identity (negative) to understanding his true self (positive). This indeed happens somewhere off-screen, but it is not, it seems to me, what MOONLIGHT is about.
THE MATURATION PLOT:
The discovery of your story's core genre often comes down to a question of cause and effect. In MOONLIGHT, which came first: Did Chiron's coming-of-age give him the strength to come out? Or did his coming-out suddenly make him come of age? Immaturity stifles perception; maturity is the ground that grows self-awareness. So in my analysis, if he hadn't grown up, he couldn't have come out.
The most difficult creative task in writing a Maturation Plot is conceiving its act of maturity. Exactly what action, under what circumstances, will announce to the reader/audience that the protagonist is no longer a child? In STAND BY ME (1986), Gordie (Wil Wheaton) finds the guts to make the local bully, Ace (Kiefer Sutherland), back down, knowing Ace will take painful revenge the next day. In BIG (1988), Josh (Tom Hanks) chooses to abandon his adult self and return to his adolescent self. Why? Because he's grown up and that (with wonderful irony) is what a mature person would do.
MOONLIGHT shapes a graceful arc that takes Chiron from boy to man, climaxing with an act of maturity in Act Three's coffee shop scene. First, he sheds his drug dealer persona by removing that staple of hip-hop fashion, gold Grillz, aka frontsnot just so he can eat, but to face the man he loves as his true self. He then confesses quietly, but with aching poignancy, of his fidelity throughout years of estrangement. His confession of love is not his coming-out; I think he did that within himself long ago. It's not an act of social or familial defiance, not an act of self-discovery, but the action of an adult.
THE POWER OF SUBTEXT:
The most important events in MOONLIGHT take place wordlessly in the subtext. Writer/director Barry Jenkins' extreme economy of dialogue opens up a silent pathway to the inner life of an utterly original, multi-dimensional character whose intimidating physique masks gentility, whose stoicism hides life-long suffering, whose loneliness hints at an observant, high intelligence.
I've always hoped that truth of this quality would someday reach the screen; it's gratifying to see it expressed in my lifetime.