The Definitive Guide to Great Dialogue
"I used to think great dialogue couldn't be taught. You either had an ear for it, or you didn't. That was before I read McKee's DIALOGUE. He's a wizard at explaining the unexplainable."
SARAH TREEM
Writer / Producer
Co-creator and Showrunner of Golden Globe-winning THE AFFAIR, Winner of the Writers Guild of America Award and Emmy Award Nominee
"McKee teaches what is not yet taught. He shines his unwavering analytical light on the structure and invisible substructure of dialogue. He takes a craft that is often considered instinctual or magical and reveals its chemical secrets."
TERRY JOHNSON
Playwright
Winner of the Tony Award, Olivier Award, Critics' Circle Theater Award, and Writers Guild Award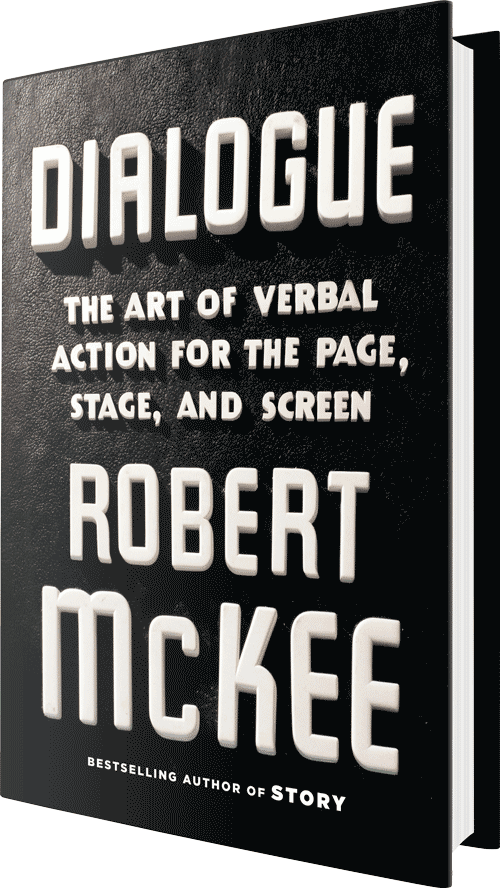 "DIALOGUE is a masterwork. There's nothing harder to teach. Now this book exists. McKee has written an essential book akin to The Elements of Style for all writers."
MARGARET NAGLE
Writer / Producer
Writer of Golden Globe-winning TV Series BOARDWALK EMPIRE, Winner of the Writers Guild of America Award and Emmy Award Nominee
"McKee's DIALOGUE is a mother lode of insight and inspiration for any writer. His teachings have changed my career and changed my life. Robert McKee is in a category of one."
STEVEN PRESSFIELD
Novelist
Best-selling author of The Legend of Baggar Vance, The War of Art, and Gates of Fire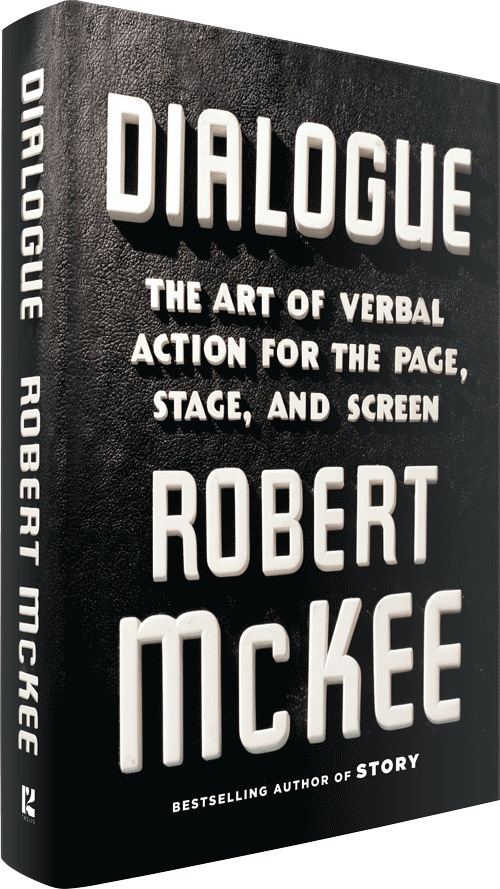 Dialogue Is Not Conversation.
Tradition defines dialogue as talk between characters, but all talk responds to a need, engages a purpose, and performs an action. To say something is to do something. Therefore, beneath every line of character talk, the writer must create a desire, intent, and action. That action then becomes the verbal tactic we call dialogue.
Robert McKee's popular writing workshops have earned him an international reputation. The list of alumni with Oscars runs off the page. The cornerstone of his program is his singular book, STORY, which has defined how we talk about the art of story creation.
Now, in DIALOGUE, McKee offers the same in-depth analysis for how characters speak on the screen, on the stage, and on the page in believable and engaging ways. From Macbeth to Breaking Bad, McKee deconstructs key scenes to illustrate the strategies and techniques of dialogue. DIALOGUE applies a framework of incisive thinking to instruct the prospective writer on how to craft artful, impactful speech.
Talk is Cheap. Dialogue is Art.