Story-Driven Marketing in the Post-Advertising World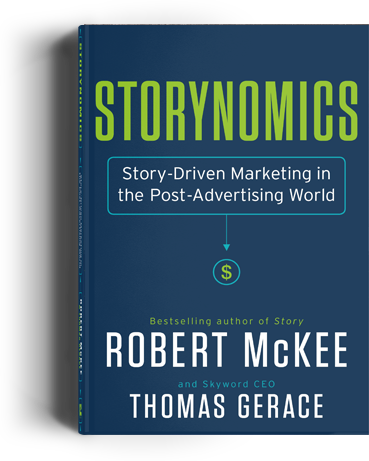 STORYNOMICS is based on the most in-demand seminar offered by the legendary story master. Robert McKee translates the lessons of storytelling in business into economic and leadership success, equipping you to use your story talent in the corporate world.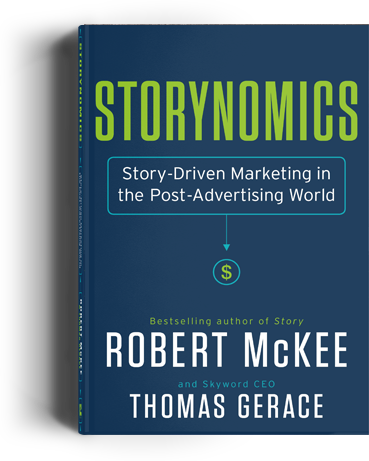 What Business Leaders Are Saying About STORYNOMICS
"McKee is the world's best-known and most respected lecturer of Storytelling Arts."
THE WALL STREET JOURNAL
"If you want a clear and concise look at how modern brands are connecting with their customers today, STORYNOMICS is it."
BRIAN MOODY
Executive Editor, AUTOTRADER
"We have worked with Robert McKee for over five years and his STORYNOMICS techniques have opened the door to our innovation and growth. A must read!
ROBERT J. DeKOCH
President & COO, THE BOLDT COMPANY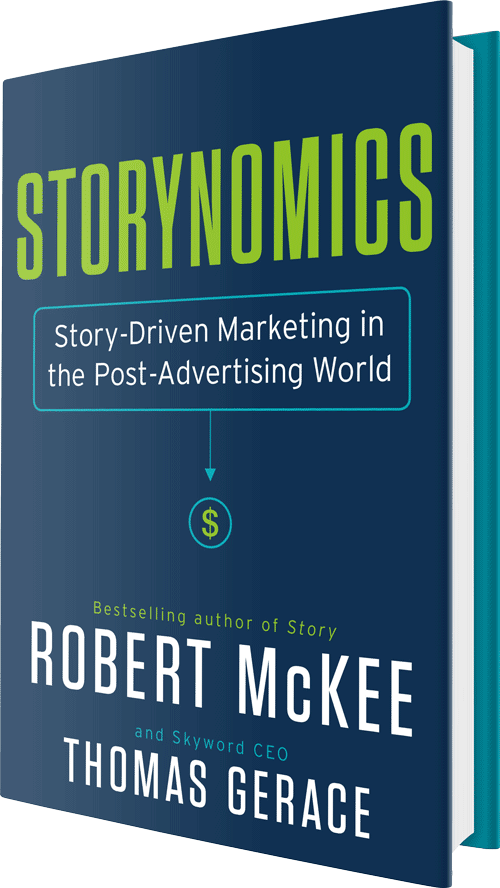 "Essential reading for any company looking to build a loyal audience through great storytelling."
SIMON MULCAHY
Chief Marketing Officer, SALESFORCE
"McKee's exceptional teaching is critical to success."
PHYLLIS FOGARTY
Brand Manager, PEPSICO
"Between ad blockers, skippable commercials, and everything in between, marketers need to evolve to market in a form that is accepted by potential customers. STORYNOMICS provides a blueprint marketing strategy that helps you connect to your audience in a meaningful way."
JESSICA SNAVELY
Director Performance Marketing, AUTOMATTIC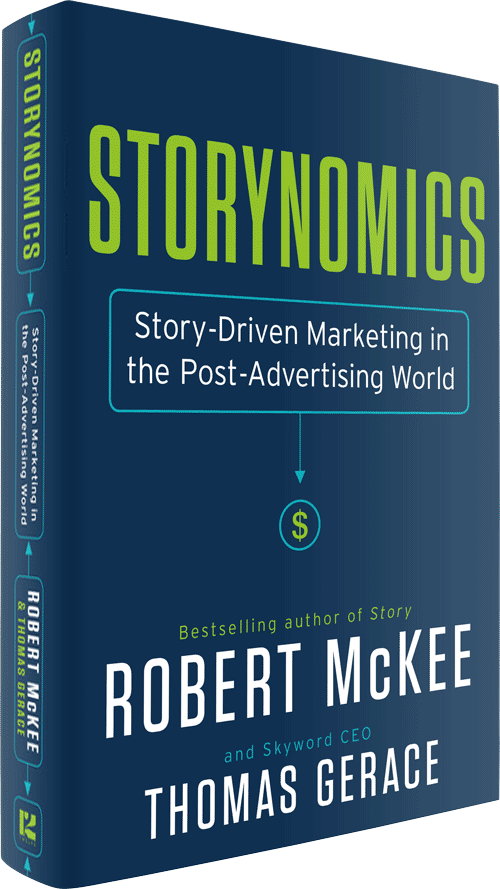 Data is what is. Story is how and why what is, is. Story fits the human mind. It's how the mind absorbs, sorts and structures reality. If you cannot see the world in story form, you cannot tell the story. You have to change the way you think, stop thinking things linearly, as in numbers and data, but think vertically in all layers. And from that context find the protagonist's point of view and values.
In STORYNOMICS, McKee partners with digital marketing expert and Skyword CEO Tom Gerace to map a path for brands seeking to navigate the rapid decline of interrupt advertising. After successfully guiding organizations as diverse as Samsung, Marriott International, Philips, Microsoft, Nike, IBM, and Siemens to transform their marketing from an ad-centric to story-centric approach, McKee and Gerace now bring this knowledge to business leaders and entrepreneurs alike.
Drawing from dozens of story-driven strategies and case studies taken from leading B2B and B2C brands, STORYNOMICS demonstrates how original storytelling delivers results that surpass traditional advertising. How will brands and their customers connect in the future? STORYNOMICS provides the answer.
Don't Interrupt. Entertain.™