The Art of Excitement
for Screen, Page, and Game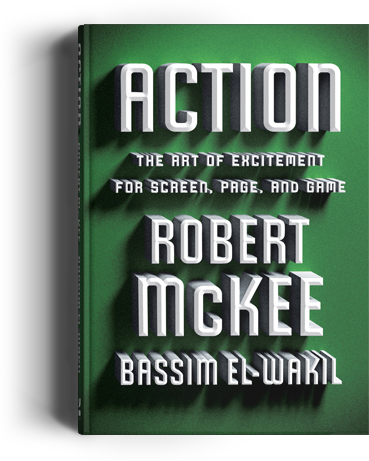 A must-add to the McKee storytelling library, ACTION illustrates the principles of narrative drive with precision and clarity by referencing the most popular action stories of our time, including Die Hard, the Star Wars saga, The Dark Knight, The Matrix, and Avengers: Endgame.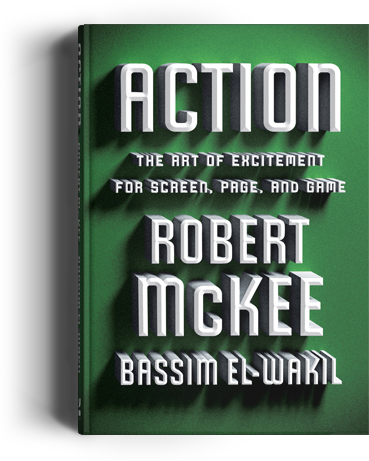 "ACTION inspires action. McKee and El-Wakil have created the guide I've been looking for all my years as a professional screenwriter. ACTION helps you understand how and why the thing works—how its heart beats, how it thinks, and, most important, what makes it move. For a professional action writer, it almost feels like cheating."
ZAK PENN
Screenwriter / Director
LAST ACTION HERO
X-MEN: THE LAST STAND
THE INCREDIBLE HULK
READY PLAYER ONE
FREE GUY
"Robert McKee's books offer lucid analysis, perceptive insights, and fruitful challenges to those of us who practice the magical arts of storytelling. I highly recommend his latest, ACTION. Buy it, read it, put it to work!"
MICHAEL HIRST
Creator, Screenwriter. Producer
of Emmy-winning series

VIKINGS
THE TUDORS
and the new EPIX series
BILLY THE KID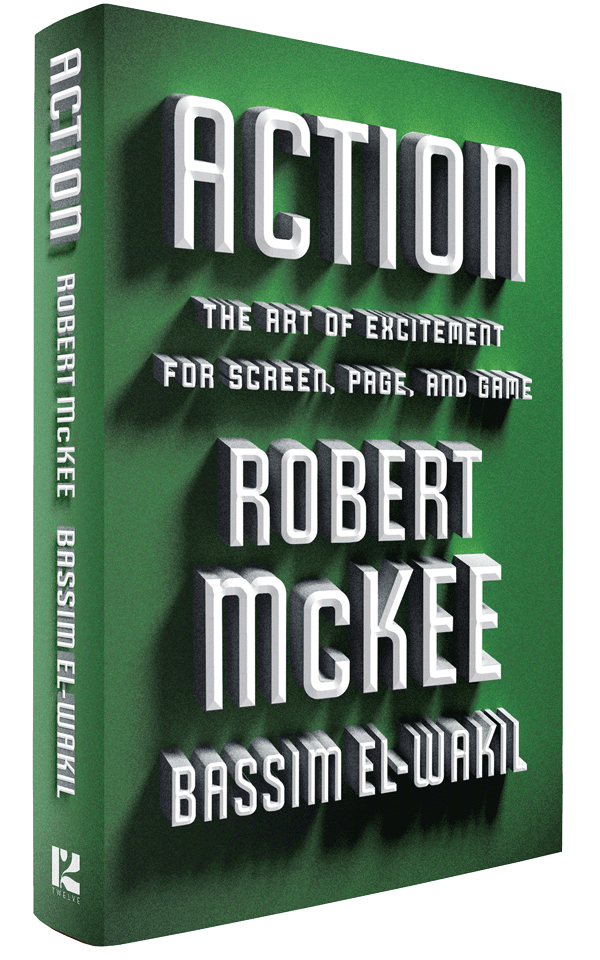 A Matter of Life and Death.
The Action Genre enacts the master metaphor for humanity's never-ending struggle of life versus death. Action sends a self-sacrificing hero against a self-obsessed villain in a story-long fight to thwart malevolence and rescue a hapless victim. These characters—hero, villain, victim—represent three opposing drives within every human being: the will to triumph, the impulse to destroy, and the hope to survive…
Legendary lecturer Robert McKee teams up with co-host of The Story Toolkit, Bassim El-Wakil, to guide writers to award-winning originality by deconstructing the action genre. ACTION illuminates the challenges of the genre and demonstrates how to master the demands of the action plot with surprising beats of innovation and ingenuity.
ACTION is written for creatives in all media—from television and film to graphic novels and games—to guide your exploration of this compelling genre and to inspire your finest work in its noble tradition.
Learn the ways in which a modern-day writer can successfully tell an action story that not only stands apart but wins the war on clichés.