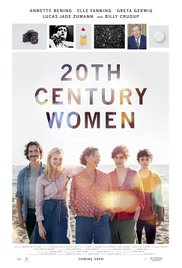 Robert McKee's WORKS / DOESN'T WORK Film Review:
McKee Says: It Works (
Spoiler Alert!

)
MASTERFUL:
Mike Mills wrote and directed this finely crafted minimalist film that unfolds with the depth and complexity of a novel. His portrayal of the inner lives of his characters, their struggles to make meaning, and their unsaid thoughts and feelings draws us into the story like an engrossing work of prose. His camera seems to photograph thoughts.
EXCELLENT MIX OF GENRES:
Maturation Plot, Education Plot and Love Stories with subtle but true character arcs deliver honest portraits of empathetic protagonists.
WONDERFUL USE OF VOICEOVER NARRATION:
Again, as in a novel, Mr. Mills moves fluidly through time. His flashbacks and narration parse the exposition seamlessly into the on-going storytelling. He hooks, he holds, he makes us wait until we absolutely need and want to know the storied facts.
ONE OF THE BEST USES OF MUSIC IN FILM:
Insightful observation and potent comment on the interconnectedness of music and its influence on the characters' lives.