Substance, Structure, Style, and the Principles of Screenwriting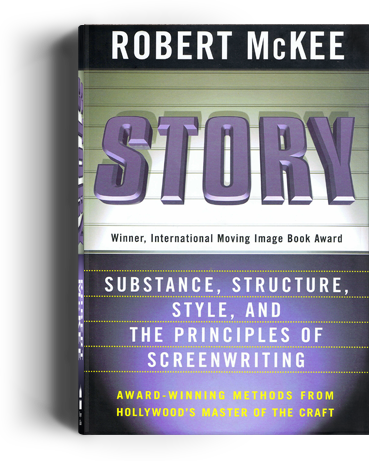 In STORY, McKee expands on the concepts he teaches in his legendary 3-day seminars — considered a rite of passage for writers — providing readers with the most comprehensive, integrated explanation of the craft of writing for the page, stage, and screen.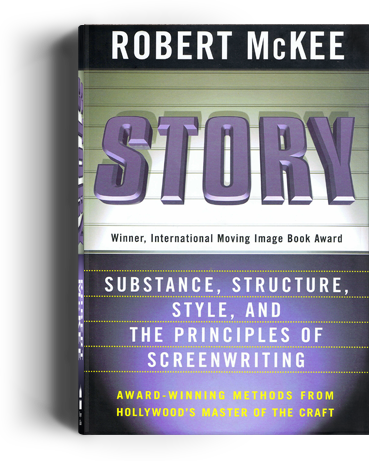 What Storytellers are saying about STORY
"His great insight and knowledge in storytelling is unparalleled."
LOS ANGELES TIMES
"…stimulating, innovative, refreshingly practical."
LAWRENCE KASDAN
Oscar-nominated Screenwriter/Director
THE BIG CHILL, EMPIRE STRIKES BACK, RAIDERS OF THE LOST ARK
"Robert McKee is The Godfather of Story and an essential thought leader."
ED SAXON
Oscar-winning Producer
SILENCE OF THE LAMBS, PHILADELPHIA, ADAPTATION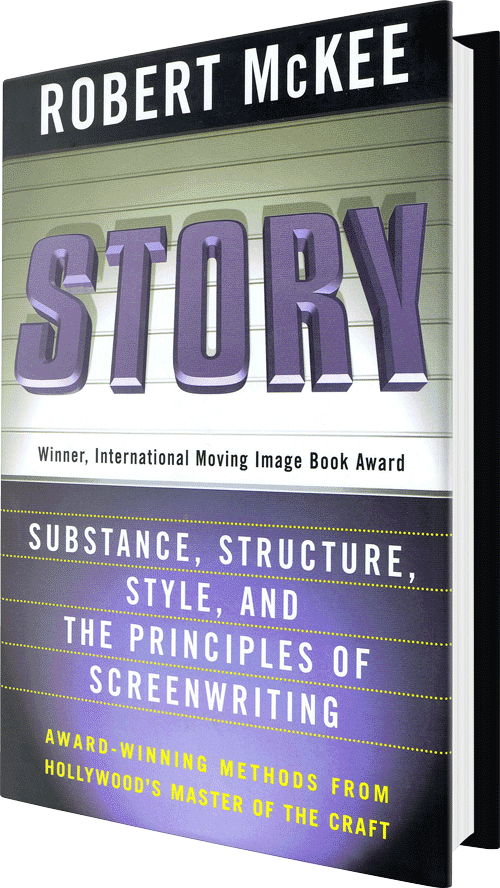 "The most influential storytelling theorist since Aristotle."
THE GUARDIAN
"In difficult periods of writing, I often turn to Robert McKee's wonderful book for guidance"
DOMINICK DUNNE
Novelist / Journalist / Producer
PEOPLE LIKE US, THE TWO MRS. GRENVILLES
"McKee gives the writer a very liberating set of guidelines."
GEOFFREY RUSH
Oscar-winning Actor
SHINE, PIRATES OF THE CARRIBEAN, THE KING'S SPEECH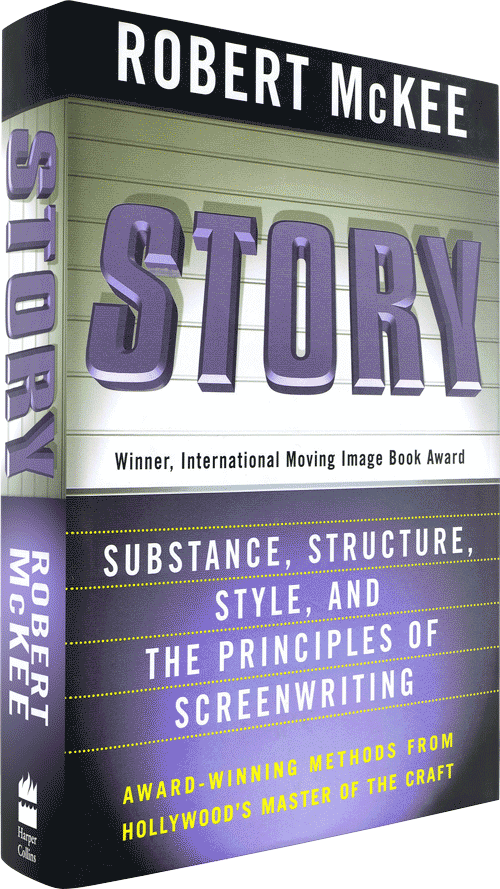 "Good story" means something worth telling that the world wants to hear. Finding this is your lonely task. It begins with talent… But the love of a good story, of terrific characters and a world driven by your passion, courage, and creative gifts is still not enough. Your goal must be a good story well told.
Robert McKee's STORY urges the creation of works that will excite audiences on the six continents and live in revival for decades. No one needs yet another recipe book on how to reheat Hollywood leftovers. We need a rediscovery of the underlying tenets of our art, the guiding principles that liberate talent.
STORY is a comprehensive and superbly organized exploration of all the elements of the narrative arts, from the basic principles to more advanced concepts. It is a practical course, presenting new perspectives on the craft of storytelling, not just for the screenwriter but for the novelist, playwright, journalist and non-fiction writers of all types.