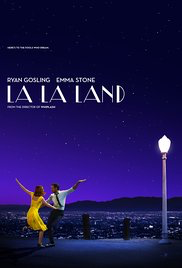 Robert McKee's WORKS / DOESN'T WORK Film Review:
La La Land (2016) | Written and Directed by Damien Chazelle
McKee Says: It Doesn't Work
The Musical:
Comparisons (if they're apples to apples) are always fair. We do it instinctively. When a new Love Story, Comedy, Thriller, or Sci-Fi film premieres, we immediately compare it to the finest of its kind. The benchmark we apply is not "Did they do their best?", but "Does it measure up to the best?" That's what people with standards do.
In the greatest American musicals, performers act, sing, and dance with equally brilliant talents in all three dimensions. If they don't have the voice or the legs—Marlon Brando in GUYS AND DOLLS, Rex Harrison in MY FAIR LADY—they have the good taste to stand still and turn a lyric into a soliloquy. In the best of the best, stellar choreographers and choruses pull off feats that make you jump for joy; sublime composers and lyricists write tunes you'll warble in the shower for the rest of your life. So when I compare this film to the likes of TOP HAT, SINGIN' IN THE RAIN, MUSIC MAN, WEST SIDE STORY, or CHICAGO, it doesn't.
Genre:
What makes characters burst into song? The conceit of the Musical is that emotional peaks are beyond words. Dialogue can't contain them, words can't express them, so characters, by convention, pour their energies vocally into song and physically into all four limbs. But for me (and I'm sure many will disagree) LA LA LAND's turning points wouldn't get anyone out of a chair, let alone launch a song and dance number. The love story's desires and motivations are so weak, the screenplay simply avoids a last act crisis/climax. Because there's nowhere to go with these characters, the film finishes on a resolution scene, glazed with sentimentality.
Charm:
And yet, here's why I didn't walk out: Emma Stone and Ryan Gosling exude such empathy, charisma, and good old-fashioned charm, that I'll stay through anything they're in, even this.