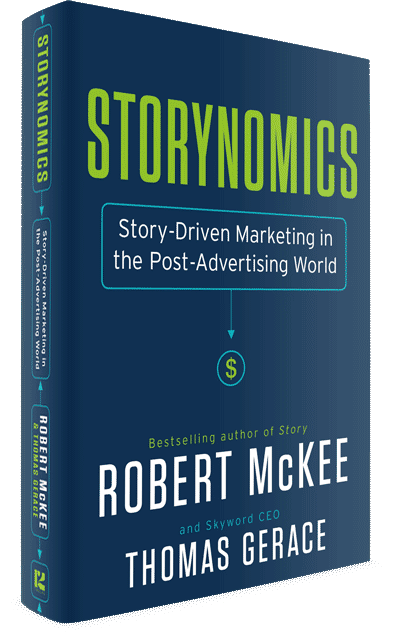 Save $50 on Your Seminar Seat
Pre-order Robert McKee's new book STORYNOMICS on Amazon and receive a $50 discount on a seat at any of the following Spring 2018 McKee seminars:
Los Angeles STORY
New York STORY
London STORY
Los Angeles STORYNOMICS
New York STORYNOMICS
Washington DC STORYNOMICS
Boston STORYNOMICS
Email mariah@storylogue.com with proof of your Amazon pre-order to claim your discount. Offer applies to new registrations only and cannot be combined with any other seminar discount. Valid through March 19, 2018.