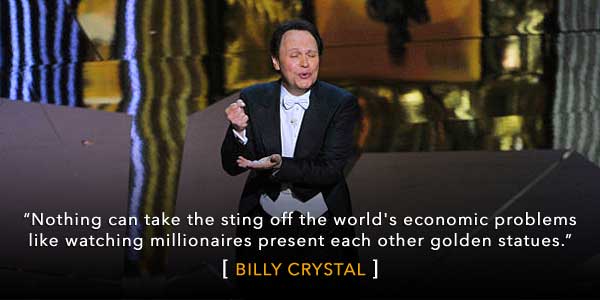 Robert McKee's 2019 Oscar Predictions
The Oscars are here, so too are McKee's predictions for this year's big winners...
Best Picture:
THE FAVOURITE
"For telling the truth about the interchangeability of power and sex."
Best Actress:
Olivia Colman (THE FAVOURITE)
"For portraying a woman who lost 17 children, lives in a permanent state of depression, but never loses control of her life. An inspiration to us all."
Best Actor:
It Depends…
"Every once in a while, starting with Spencer Tracy in DR. JEKYLL AND MR. HYDE (1941), the Academy gives the Best Actor Oscar to what is essentially a disguise—Dustin Hoffman in RAIN MAN, Gary Oldman in DARKEST HOUR. If that's the case this year, the best disguise award should go to Christian Bale in VICE. But if they want to give it for actual acting, I suggest Viggo Mortensen in GREEN BOOK."
Best Adapted Screenplay:
THE BALLAD OF BUSTER SCRUGGS
"Critics and buffs are constantly clamoring for innovative writing. I can't think of a screenplay more original than this adaptation."
Best Supporting Actress:
Emma Stone (THE FAVOURITE)
"For playing a woman who knows what she wants but not the price she will have to pay."
Best Supporting Actor:
Mahershala Ali (GREEN BOOK)
"For portraying a real life artist who, if he didn't exist, should have just the way Ali acted him."
Best Director:
Yorgos Lanthimos (THE FAVOURITE)
"For a brilliant crosscut of sex and power."
Best Original Screenplay:
Deborah Davis and Tony McNamara (THE FAVOURITE)
"For sharp-toothed satire of the perversity of power."
Best Foreign Film:
CAPERNAUM
"A wonderful story, brilliantly told. I keep replaying its scenes in my head and the image of the boy carrying the baby seems indelible."
Watching the ceremony?
Follow @McKeeStory on Twitter for Robert's thoughts on the winners and losers as they're announced.